A fitness influencer upset her fans after she posted some bikini photos. She was accused of being "irresponsible" and sending the "wrong message."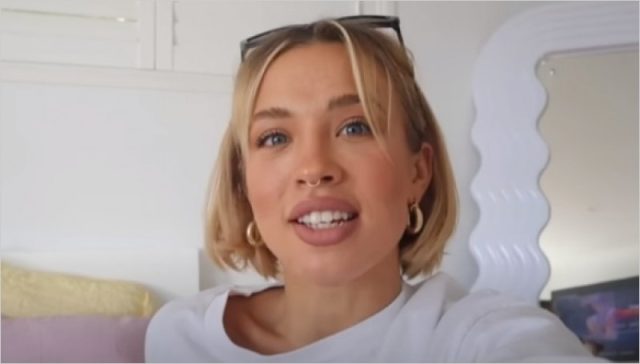 Tammy Hembrow, an Australian-based social media star, reminded her followers in a TikTok video about the necessity of annual skin cancer screenings. The model confessed in the footage that she recently had a "chunk" of her leg removed after doctors discovered melanoma, the deadliest form of skin cancer.
"Okay, so I want to show you guys the chunk they had to take out of my leg because of the melanoma that I have," Hembrow began in the video, before explaining that the week earlier she had to get a "skin cancer cut out of my leg."
"It was melanoma, which spreads very quickly and is very dangerous [and] can be very deadly if it spreads," Hembrow continued while noting that the mole in question had been "tiny" and "did not look suspicious to [her] at ALL." Hembrow then expressed her relief at having received a skin cancer screening before urging her admirers to "get regular skin checks."
Hembrow then revealed that, despite spending so much time in the sun, she rarely applies sunscreen. "I'm not diligent with sunscreen. I rarely wear sunscreen. I'm very silly. I just thought I am invincible," she confessed. Just a few weeks later, Hembrow took to social media a few weeks later and posted photos of herself in a bikini in the sun. Her fans immediately saw the bandage on her leg where the cancer had been removed.
Tammy Hembrow's fans called her "downright dumb" for posting images of herself sunbathing. One disgruntled fan told the fitness guru that the photographs are conveying the "wrong message" to many young people who follow Hembrow on social media and will see them. "Come on mate," they added. "Change your ways to influence and save lives rather than push people to sun-bake."
"OMG, You just had a melanoma removed and are sunbathing," another shocked follower added. "So over the promotion of cancer," a third said. "Why are you sunbathing when you just had a cancer scare? Seems irresponsible and honestly downright dumb," someone else wrote.
Hembrow responded to one critic, writing, "Was in the sun for 15 mins. Alsooo, I am still very much going to go in the sun, to the beach, to the pool, or even if I just want to read a book for 15 mins in the sun etc. Just always going to wear SPF and not be out in the hottest hours with no protection like I used to. People are silly if they think I can never go in the sun in a bikini again…"
The fitness influencer also admitted to putting off several skin checks because she was "busy." When she finally went to the doctor, it was discovered that the small freckle was melanoma. "This is your sign to go get your skin checked," Hembrow warned in her TikTok video. "I've got about 30 stitches … And now I have to go back every three months for a full skin check to make sure that it isn't coming back. Don't be stupid like me and think you're somehow invincible, because you're not."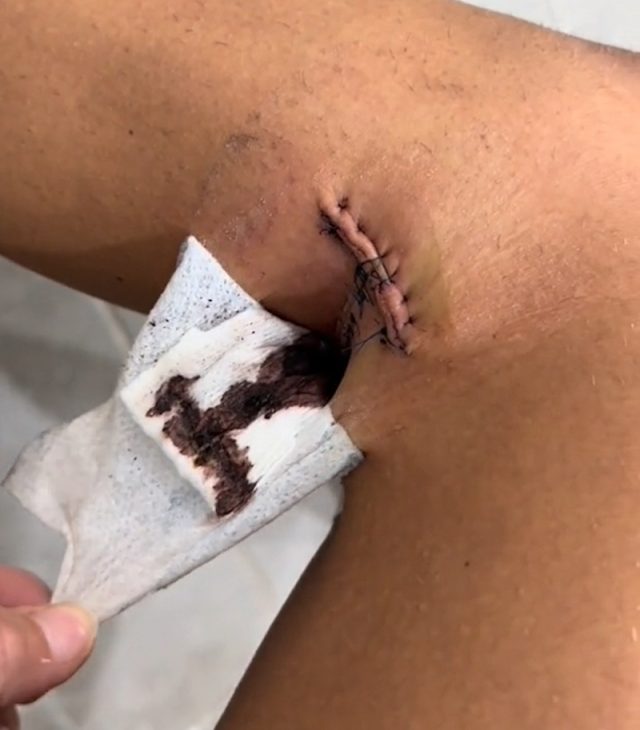 Melanoma is the most common cancer for 20-39-year-olds, the Melanoma Institute of Australia's CEO Matthew Browne told Yahoo News. "We need to ensure the younger demographic understands the seriousness of melanoma, the seriousness of a disease that can ultimately kill you," he said.
Skin cancer can be hiding anywhere on the body. Dermatologist Dr. Shreya Andric reminded patients how important sun protection and skin checks are, adding people are often surprised when she checks their feet. "I like to remind my patients that Bob Marley died from a melanoma under the toenail of his big toe!" she warned
Read More>>>>>>