Just like us, our favorite child stars also grow up. But sometimes, things do not turn out the way for them that we would have expected. Ricky Schroder was loved by many people from all over the country, but his latest appearance has people worried.
Keep reading to know more about what happened…
Ricky Schroder started his career in the late 1970s with the film The Champ. The role earned him a Golden Globe award and established him as a solid child star in Hollywood. Later, he earned acclaim for his role in Silver Spoons, which lasted from 1982 to 1987.
After the series wad concluded, Schroder began to position himself as a more mature actor. He made notable appearances in shows like NYPD Blue, Scrubs, and Strong Medicine. In addition to acting, he began working behind the camera as well as a director and producer. In 2004, he directed and produced a project titled Black Cloud, which did well in reviews and won him the Best Director Award at the San Diego International Film Festival.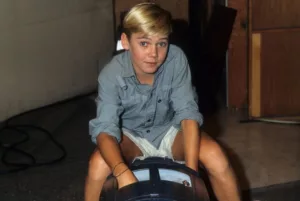 While he was doing well professionally, his personal life is another story. In 1992, Schroder was arrested for domestic violence. He was charged with assault and battery after he had had an altercation with Andrea Bernard, who was his girlfriend at the time. The two later married and had four children together named Holden, Luke, Cambrie, and Faith. They finally ended their relationship in 2016.
According to a source, the split is what triggered a downward spiral for the actor. He indulged in partying constantly, which further deteriorated his relationships. His first daughter Cambrie became estranged from him. And then, in 2019, he was arrested again for domestic abuse against his girlfriend. He was mandated to pay bail for $50,000 bail, but the case was eventually dismissed.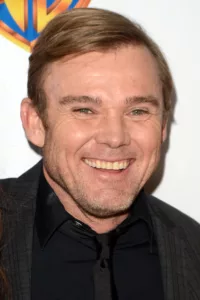 The actor has since then largely been out of the limelight and spends most of his time being at his farm. He still chooses to maintain a connection with his fans and makes sure to update them on his life through social media.
In a recent video he posted to his Instagram page, the actor was in his full farmer regalia. He wore a hat and a denim shirt and reminisced about days gone by. He talked about the good days of his youth and how he had a great uncle who would give him a lot of valuable knowledge about the military. He also requested his fans not to turn a blind eye to corruption in the federal system.
While his video inspired a lot of debate and comments, some people were more concerned about his appearance. They did not recall him looking so 'rough' the last time they saw the actor. A fan commented, "Ricky why are you looking so rough." Another added, "What the hell happened to Ricky Schroder?" And another fan wrote "He looks ROUGH."
But of course, there were some who defended Schroder and pointed out the reason behind his new appearance: his rigorous work as a farmer. One fan commented, "He's living. Hopefully, thriving."
"He looks great!" another fan wrote. "Rough looks good on him!" Another one of his fans said, "He's a farmer/rancher. Hard work is rough on the body. Much respect for Rick, living an honest life."
Share this with other fans so they can know what he looks like now!