Robert De Niro Welcomed 7th Child at 79 after Losing a Baby & Fighting for Autistic Son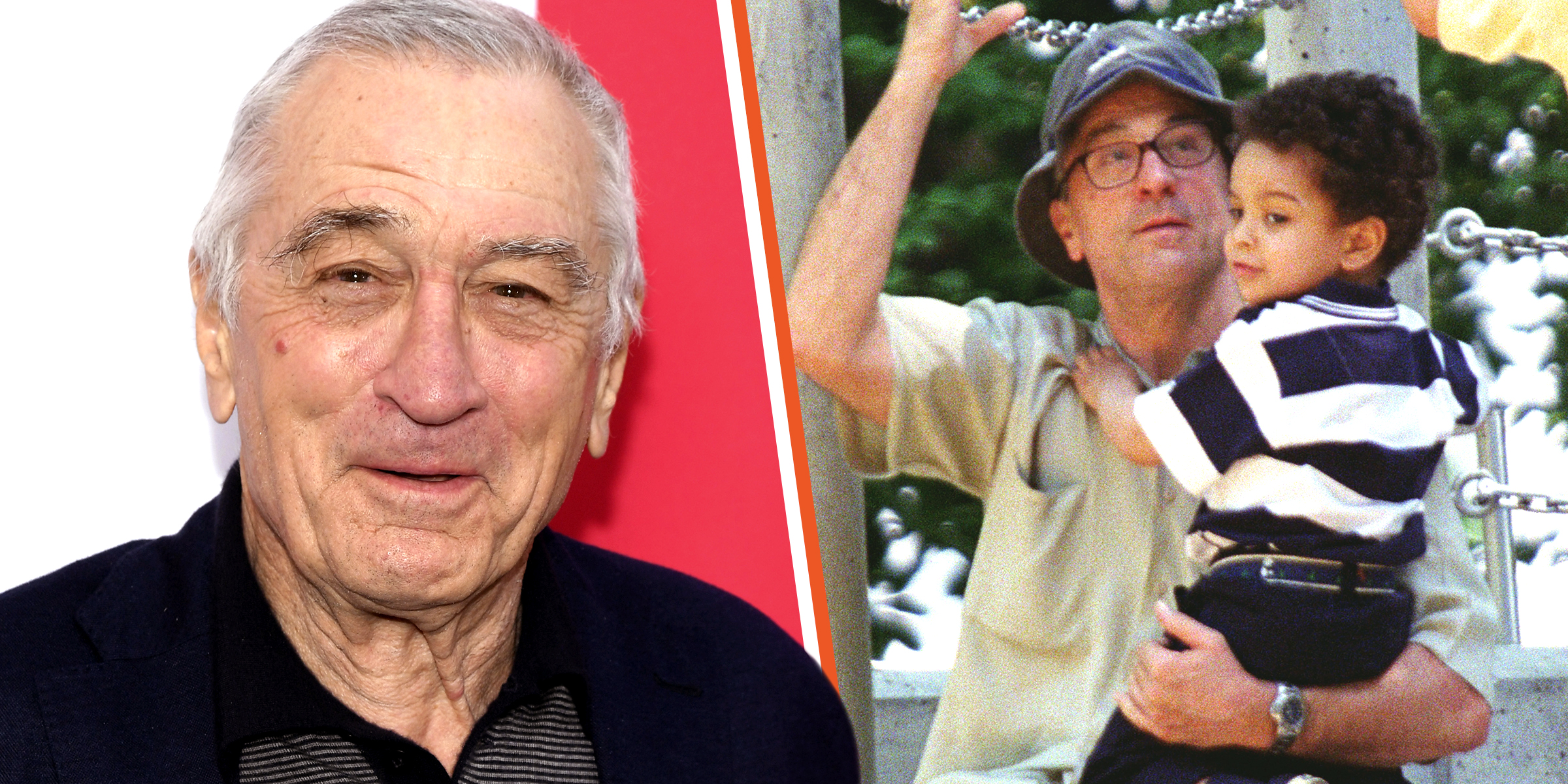 Robert De Niro welcomed 7th child at 79!
His eldest child is 52.
His kids are biracial, and he had to fight for his autistic son. He is ready to do everything for him.
Beloved American actor Robert De Niro is famous for his many tough-guy roles in titles like "The Godfather" and his comical roles in "Meet the Fockers." Yet his personal life is just as full as his professional one.
De Niro became a father for the first time in his 20s and has not stopped welcoming children since then. Now, at 80, De Niro once again helped bring life into the world with his seventh child being born.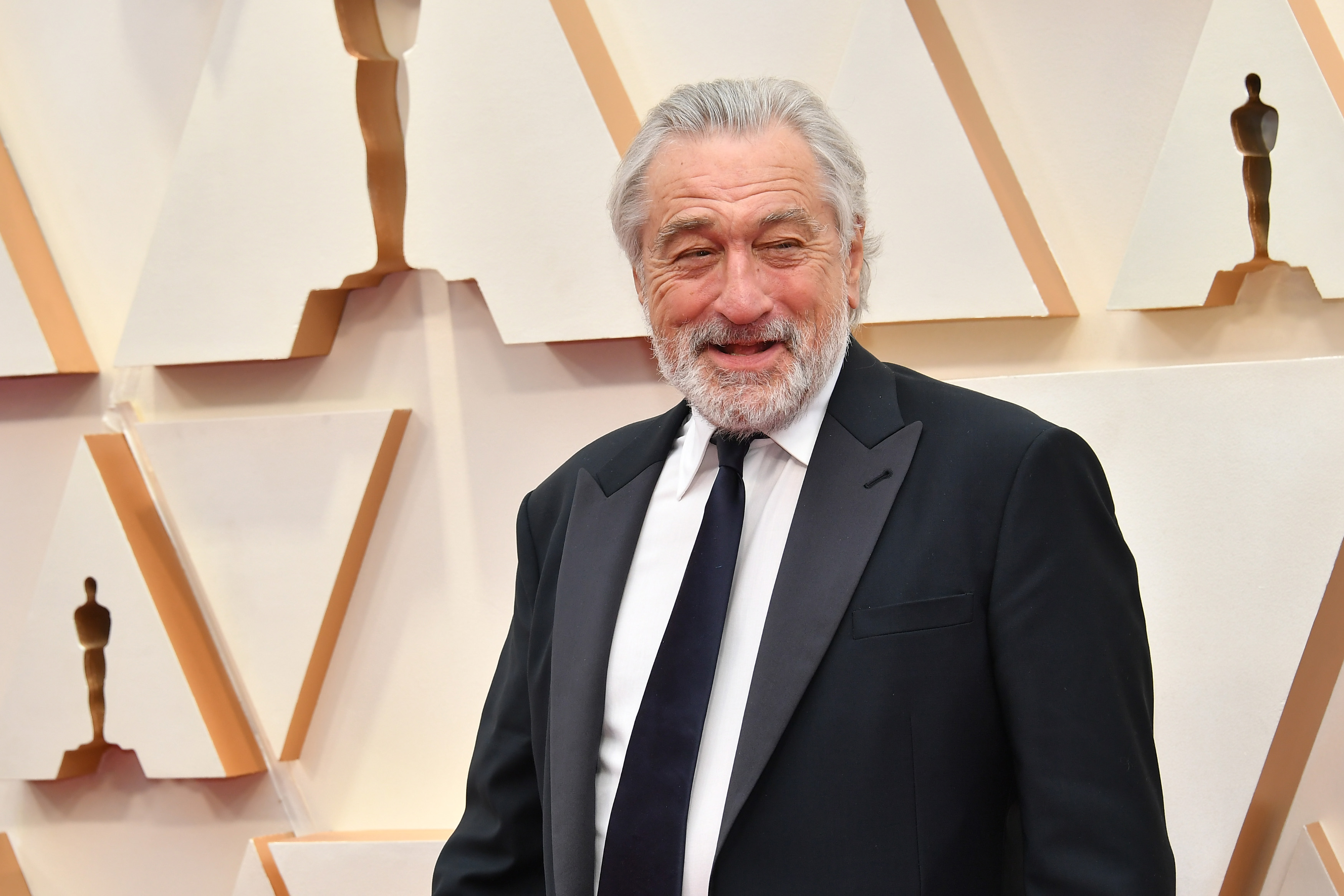 Robert De Niro at the 92nd Annual Academy Awards in 2020 | Source: Getty Images
The actor has a movie called "About My Father." During an interview about that film, De Niro revealed he had just welcomed his seventh child. The interviewer mentioned that De Niro had six children when the actor corrected:
"Seven, actually. I just had a baby."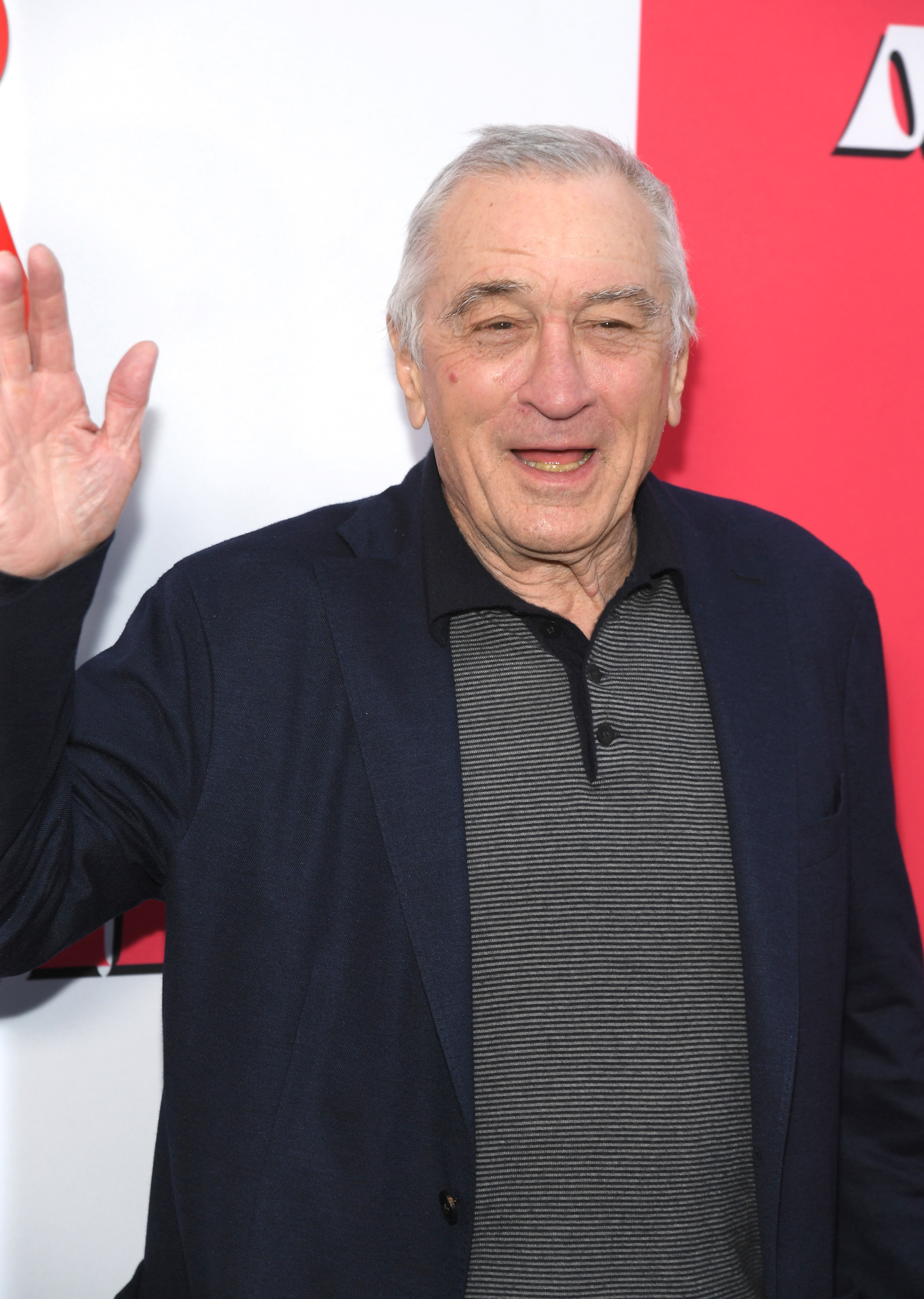 Robert De Niro at the premiere of "About My Father" at the SVA Theater, in May 2023 | Source: Getty Images
Before the interview, De Niro had not mentioned expecting a baby nor talked about the child's birth. But after his revelation, he spoke about the kind of father he is, admitting he doesn't believe he is a cool dad.
Who is the Mother of De Niro's New Baby?
While De Niro openly shared that he had just welcomed a new child, the actor neglected to mention who the mother of his brand-new baby was. Fans were keen to know who De Niro had welcomed his seventh baby with.
De Niro's "About My Father" costar, Kim Cattrall, gave some inside information. She mentioned that De Niro allegedlywelcomed his seventh child with his rumored girlfriend, Tiffany Chen. De Niro and Chen were first seen together in 2021 but met years before while filming a movie in 2015.
Cattrall further divulged about the actor, describing him as soft-spoken and a family man. Regarding the mother of his youngest child, she gushed:
"Tiffany is such a beautiful woman. She came to set once with her family and watched filming, and she was gorgeous and sweet. I'm happy for both of them."
Chen also seems to get along well with De Niro's children. They've been seen spending time together on a few occasions. Once, last year, Chen and De Niro's then 10-year-old daughter were seen walking and holding hands.
Meet the De Niro Children
Although De Niro has many children, he has a unique relationship with each of them. He adopted his first child, Drena De Niro, whose mother was his first wife, Diahnne Abbott. Drena followed in her father's footsteps, becoming a wonderfully successful actress. She has also tried her hand at modeling, fashion consulting, and even DJing.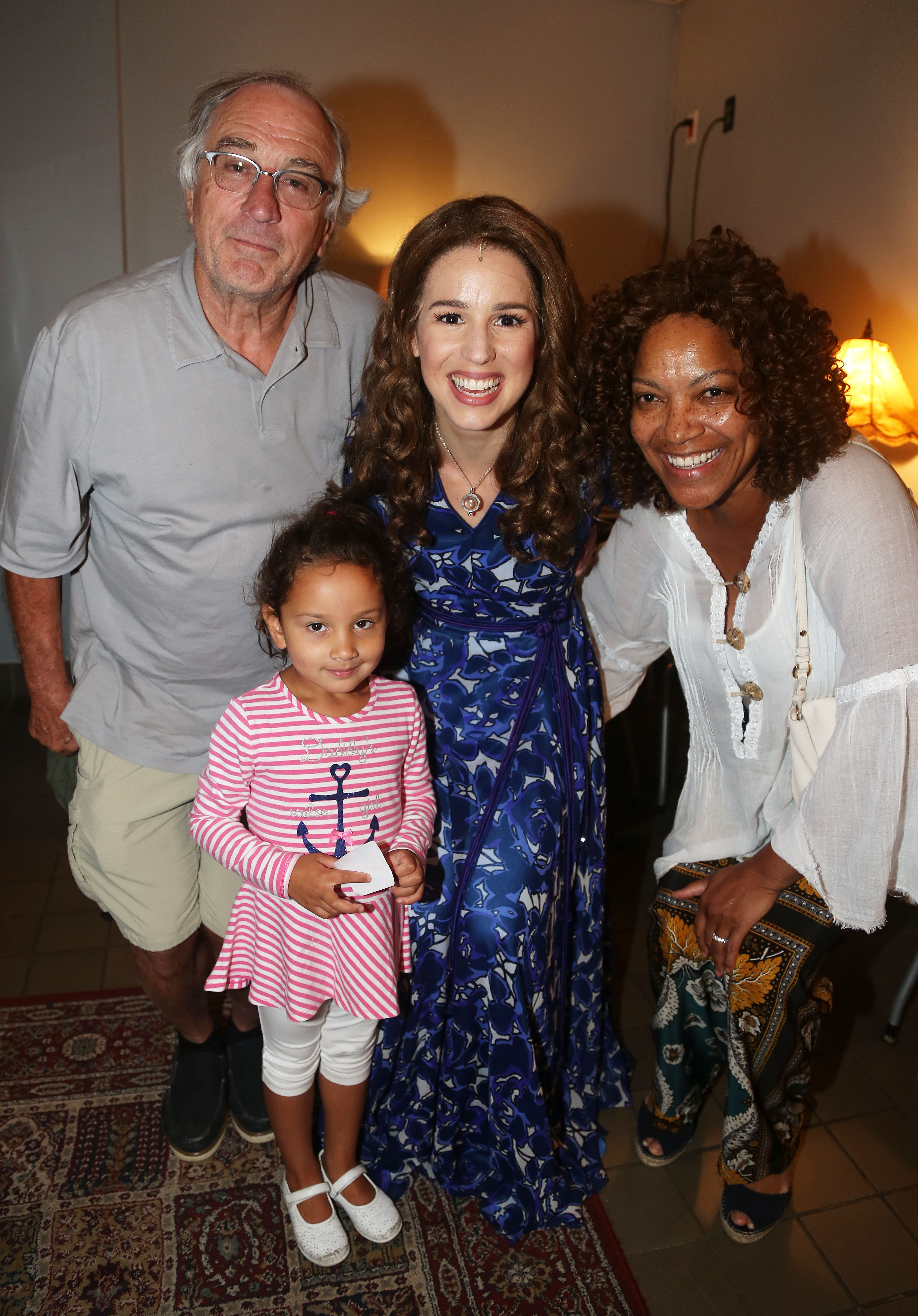 Robert De Niro, daughter Helen Grace, Chilina Kennedy, and Grace Hightower backstage at the "Beautiful" Broadway show in 2015 | Source: Getty Images
While Drena is successful in her own right, she says she doesn't often think of her father as being a famous actor. However, that does not mean she doesn't recognize his talent. Drena has often talked about how it felt for her to grow up experiencing her father's talent.
With Abbott, De Niro welcomed his first son, Raphael De Niro, born in 1976, the same year they married. Raphael is a successful New York City real estate broker who also dabbled in acting, starring in "Awakenings" and "Raging Bull." He is now on his second marriage after welcoming three children with his first wife.
The actor's third and fourth children are his twins, Julian Henry and Aaron Kendrick. They were born via in vitro fertilization in 1995 to De Niro's girlfriend, Toukie Smith, following the actor's divorce from Abbott in 1988. The twins prefer to remain outside the public eye but have been rumored to pursue modeling careers.
In March 1998, De Niro welcomed his fifth child, Elliot, with his second wife, Grace Hightower. Elliot also remains out of the spotlight for the most part, but his father once shared that he was on the autism spectrum, saying:
"Grace and I have a child with autism, and we believe that it is critical that all the issues surrounding the causes of autism be openly discussed and examined."
De Niro and Hightower are no longer together, and De Niro had to fight for custody of his son. Those close to him confirmed he is a devoted dad and would step out of important meetings to be with Elliot when he needed his father.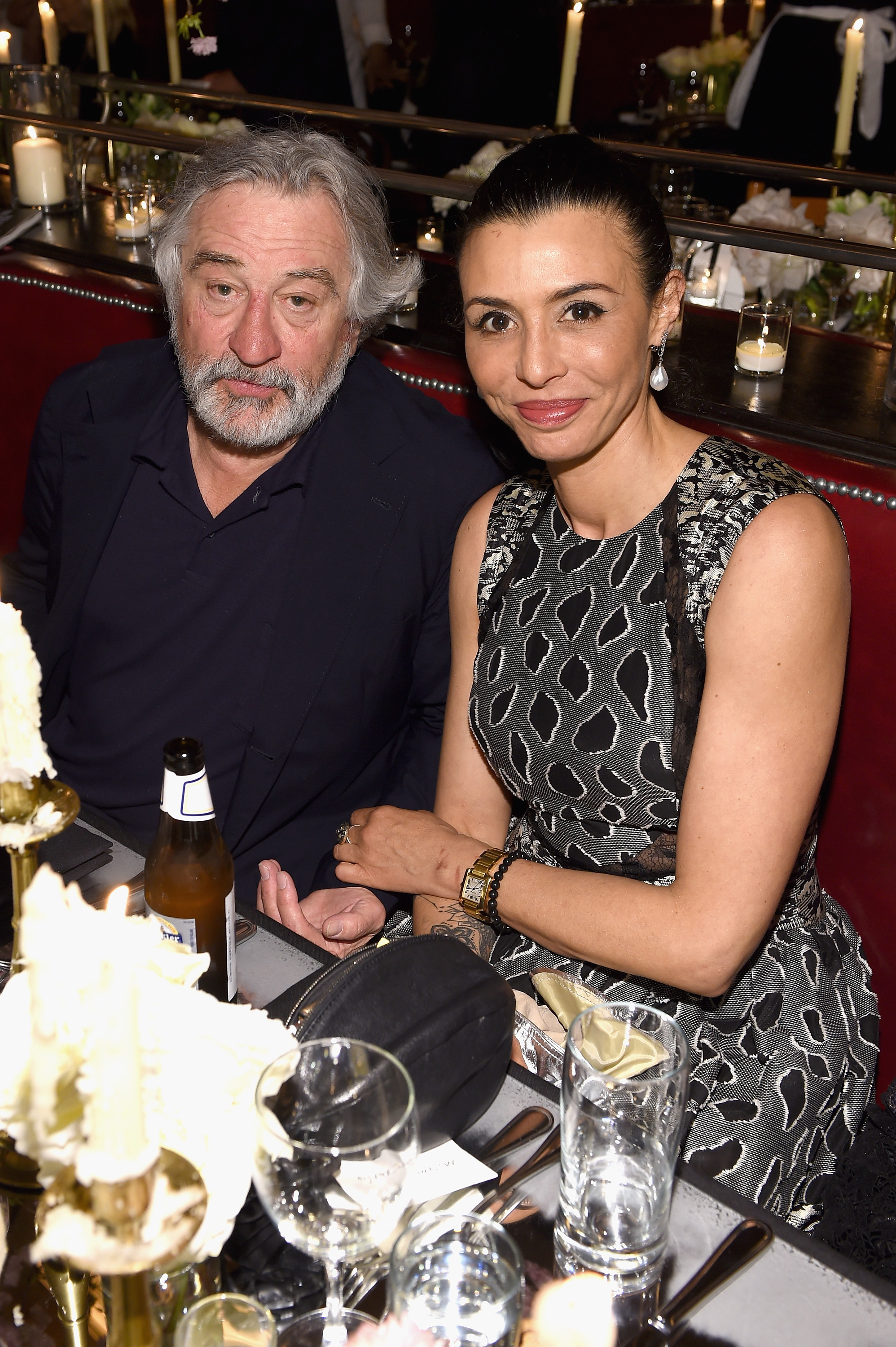 Robert and Drena De Niro at the Chanel Tribeca Film Festival Artists Dinner | Source: Getty Images
De Niro's sixth child and second with Hightower arrived in 2011. Her name is Helen Grace, and because she is still young, her parents do their best to co-parent her. She has also been kept out of the public eye for most of her childhood.
There has been very little information about De Niro's latest addition to his brood, but Cattrall confirmed that Chen and De Niro are thrilled and that those around them are happy for the couple and their love.
While the new baby brings De Niro's tally to seven children, it could have been eight if tragedy hadn't struck De Niro and Smith in 1988. Smith was pregnant with De Niro's baby but sadly miscarried shortly after her mother and brother passed away.
Now, De Niro encourages his children to do anything they want. While some actors don't want their children to enter the industry, De Niro says his children should do whatever makes them happy, as long as they don't sell themselves short.
De Niro doesn't want his children to be afraid of reaching their full potential and says he is there to cheer them on. However, when he became a parent, he realized he needed to become more sensitive to certain things. He has said:
"I love my children, just being with them."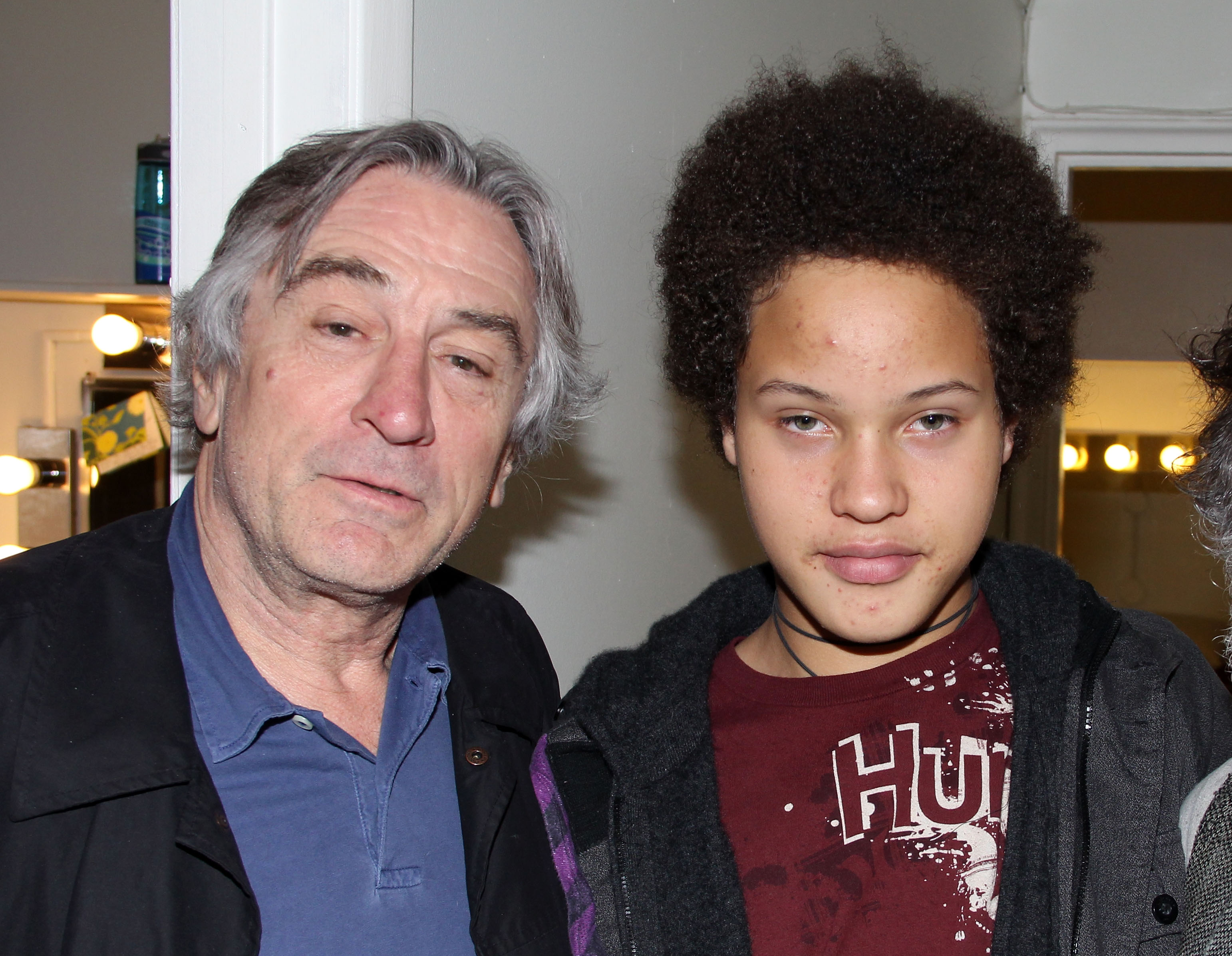 Robert and Julien De Niro during a performance of "Bengal Tiger at the Baghdad Zoo" on Broadway | Source: Getty Images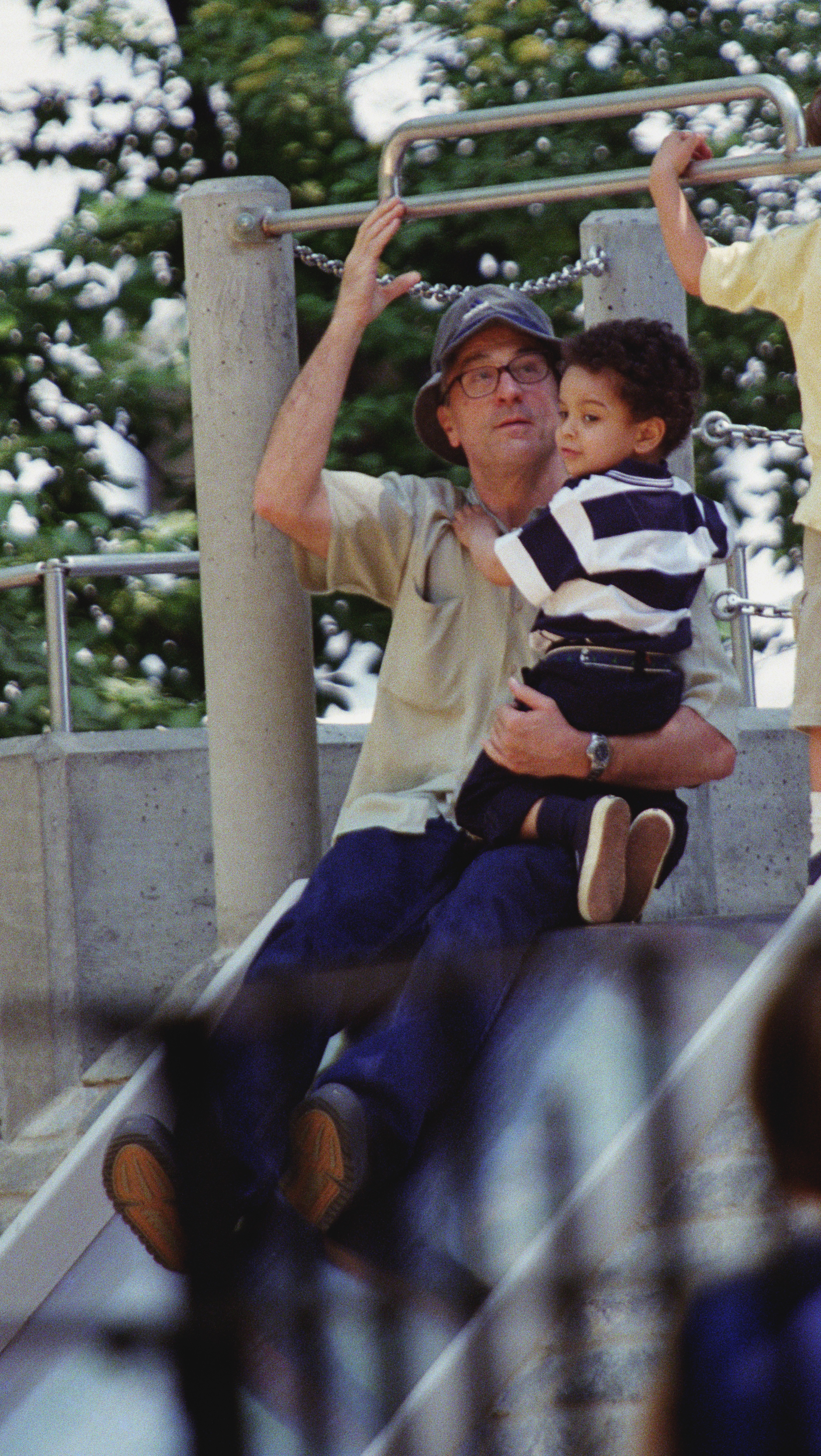 Robert and Elliot De Niro in Central Park in 2001 | Source: Getty Images
Although there have been difficult moments for De Niro regarding his children, he confirmed that whenever he has good times with any of them, he forgets that he ever had terrible times. Congratulations to De Niro and his loved ones on the birth of the new baby.